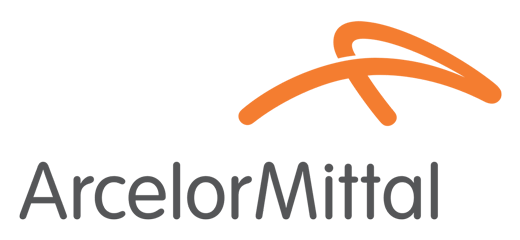 ArcelorMittal is the world's leading steel and mining company. Guided by a philosophy to produce safe, sustainable steel, it is the leading supplier of quality steel products in all major markets including automotive, construction, household appliances and packaging. ArcelorMittal operates in 60 countries and employs about 245,000 people worldwide.
"We have worked with Dijitalis Yazılım ve Danışmanlık Limited Şirketi during a new plant investment. The billion-euros of investment had some critical aspects that required detailed analysis. We partnered with Dijitalis to overcome the risks attached to such a level of investment. Indeed the new plant was to be built in an already crowded industrial area with many interacting flows and with just enough land area to run the business. The simulation model built by Dijitalis enabled us to assess the risks, find out solutions and compare the alternative solutions to determine the best approach. We precisely measured the future inventory levels and product flow requirements so that we were able to right-size the land and equipment investments. We hereby declare that we have developed a very positive relationship with Dijitalis and they helped us to generate substantial business value for ArcelorMittal. We wish them all the best in getting even more successful."
Gilbert SERENA – Hot Strip Mill Manager
ArcelorMittal Fos-Sur-Mer – Fransa
"It is a pleasure to confirm that we have successfully received consulting services from Dijitalis Yazılım ve Danışmanlık Limited Şirketi. At that time our plant was going through a series of investments to increase the production capacity. We asked Dijitalis to launch a simulation study to detect any bottlenecks from the beginning of the production to the shipment of the products. This project was paramount in validating the technical feasibility of the production and logistics operations resulting from a multi-million euros of investment. Thanks to this simulation project we were able to detect potential problem areas before they even occurred, design alternative investment scenarios and compare their performance with high confidence. By the end of the project, we have been delivered an optimized layout and production rules that will meet our objectives and that we confide in. We confirm that we have a very good experience of Dijitalis Yazılım ve Danışmanlık Limited Şirketi and wish them all the best in bringing the same value to their new customers."
Bruno RİBO – CEO
ArcelorMittal Galati – Romanya
"It was during the time that ArcelorMittal was investing massively in new iron mines in Liberia that we sought the consultancy services of Dijitalis Yazılım ve Danışmanlık Limited Şirketi. The challenge for ArcelorMittal lied in precisely calculating the capacity of the railway system between the port and the iron mines in order to determine the future bottlenecks. There were different investment stages to be contemplated and we asked Dijitalis to provide information about the optimal capital and operational expenditure for every production level contemplated given the current lay-out, potential lay-out improvement, cost of assets (wagons, train, etc).
We confirm that we are very satisfied by the results delivered by Dijitalis Yazılım ve Danışmanlık Limited Şirketi. We were able to analyze throughly all the scenarios and optimize our investment plan. The project helped us to gain deep insight about how to manage train traffic, how much and where to invest in handling capacities and railroad infrastructure. We wish Dijitalis all the best in winning new customers."
Jonathan HENEGHAN – General Manager
ArcelorMittal UK – İngiltere