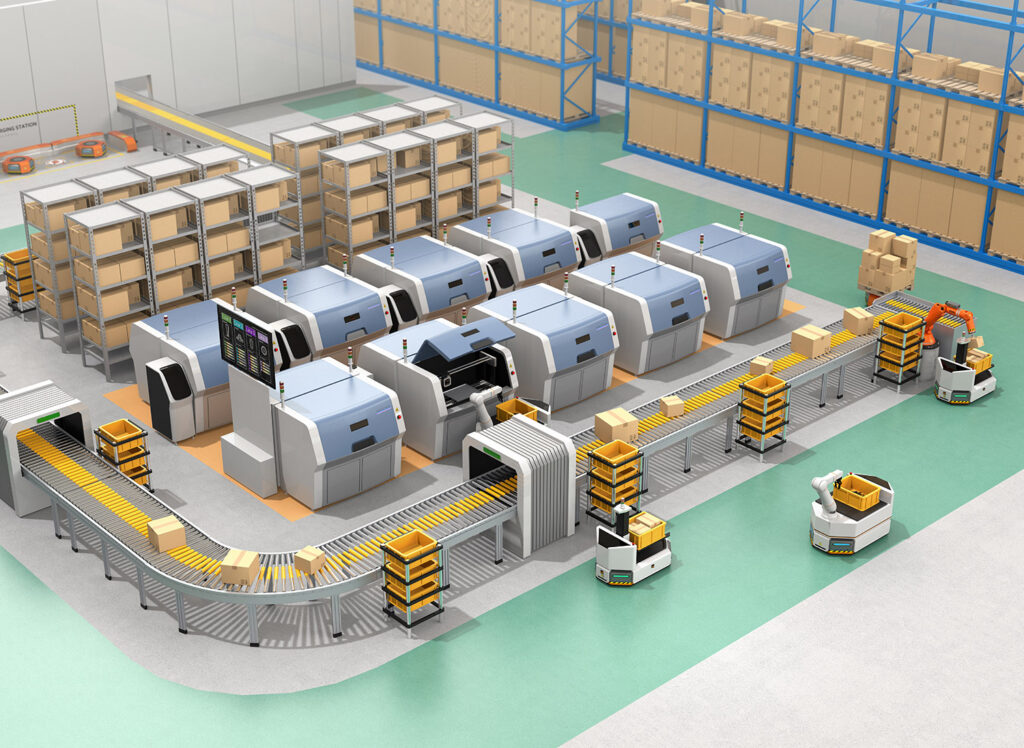 Our working and living circumstances have changed dramatically in recent months. Everyone is trying to adapt to this new situation in their own way and to the best of their ability. Many of us are taking advantage of the ample spare time and focusing into projects that were collecting dust on our shelf. This newly found spare time that we enjoy is not only good for self-development, but also valuable for developing new techniques that will help the sustainability of our businesses.
Survival means adaptation. At Dijitalis, we have also switched to a different rhythm, and in this new pace we are experimenting with creative ideas to support our customers in the manufacturing industry with issues related to production.
Responding fast and effective to changes have always been important in gaining and maintaining competitiveness. Now a new skill has emerged in addition, and that is survival. Manufacturers are severely affected by the pandemic. They need to figure out how to solve unprecedented problems. When they come up with new solutions, those solution ideas need to be tested and validated before implementation. And all this need to happen very quickly. Now that the economies start gradually adapting to the new normal, there is a lot of work to do. Such as:
Layouts needs to be reorganized to comply with social distancing,
Demand will pick up erratically so that It will be crucial to be much more flexible in production for easy switches between products, which involves a complete analysis of the new production process: yield, bottleneck, definition of the number of resources (workers, machines), layouts, material flows, etc.
New shift models must be introduced and its impact on production, costs, etc. must be known.
On the contrary, production may need to run with reduced staff and lesser number of shifts. In that case how can fewer people produce the same amount? Do you need a new machine or more people in the shift? How does the layout change?
Protective equipment and hygienic conditions, etc. must be provided.
In some industries everything we mentioned here needs to be delivered on time — just think of how healthcare products have become even more critical.
How can we produce efficiently with fewer resources?
How is it possible to expand production?
Investigating the impact of raw material shortages?
How to start production after the virus?
The plethora of questions above are just a few that came to mind. Obviously, there are many more waiting for to be answered.
Using simulation tools such as Simio, we provide real answers to these questions. Simio has excelled in mapping production and logistics processes, changing any parameter easily and quickly, and even implementing new test parameters. With the help of the simulation, it is possible to map production processes quickly and accurately.
You can see in the video that we built a model of an assembly line and calculated the affects of social distancing in shop-floor. The simulation model calculates the number of times the workers had to violate the social distancing of 1.5 meters.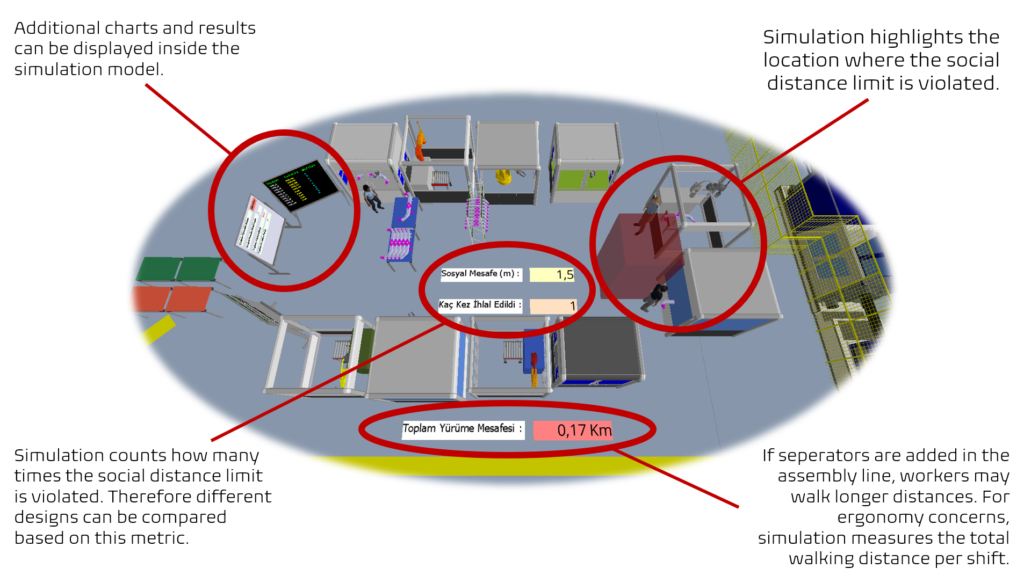 The good thing with simulation is that you can also model your approach to social distancing in your factory. You can run versions with lesser workers, placing seperators between busy stations, adding automation to remove workers from a dangerous zone. Then you can compare the results and see if you are able to minimize the violations, if the walking distances increased and how the production throughput is affected.
The corona-virus changed the way we think, which also affects how we solve manufacturing problems. Flexibility has already proven to be key. Now, we also need to know if what we do to adapt is sustainable. Simulation helps you understand the effect of rapidly changing conditions on production, examine new designs and improvement ideas, and get the most out of our production processes by eliminating the negative effects.
Firstly published on Medium.